Our Facilities & Affiliated Hospitals
Our Quail Surgical Medical Campus provides access to a state-of-the-art surgical center. In combination with our hospital affiliations, we provide the absolute best in spinal care, safety and patient comfort.
The Quail Medical Center is an oasis of medical facilities, placed in a central and convenient location. It is home to the Sierra Regional Spine Institute.

The result is that patients at SRSI can receive a full range of medical services, all within close proximity. From surgery, x-rays, to MRI. From lab work to prescription medications–it's all available to patients at Sierra Regional Spine Institute.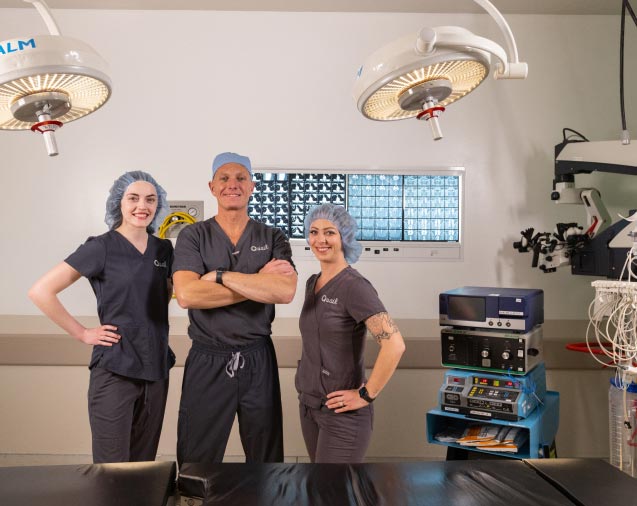 Full outpatient surgical facilities are available within walking distance of the main Sierra Regional Spine Center office, The Quail Surgical Center features the latest state-of-the-art equipment.

Regardless of the complexity of your procedure, SRSI's world-class physicians have a facility to provide you with the highest level of surgical and pain management care possible.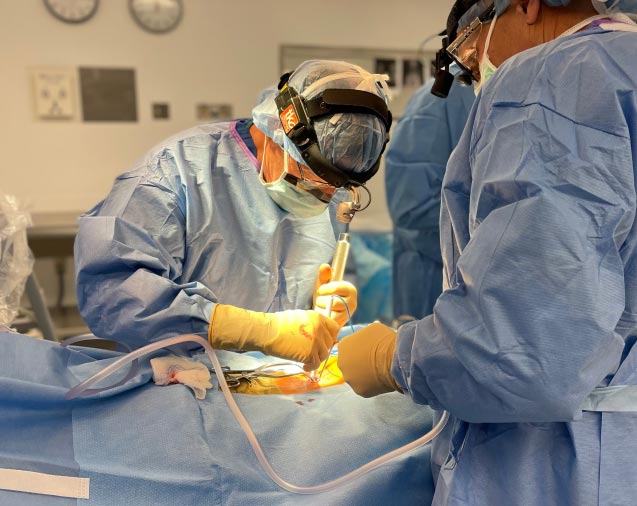 The recovery facilities at the Quail Medical Surgery Center were built with comfort and relaxation in mind. You'll find our friendly and caring nursing staff to be at hand throughout your stay, providing you with professional assistance during your healing process. Overnight stay rooms are available.

With the convenient location of the SRSI office, our doctors are always close by, able to answer your questions and concerns.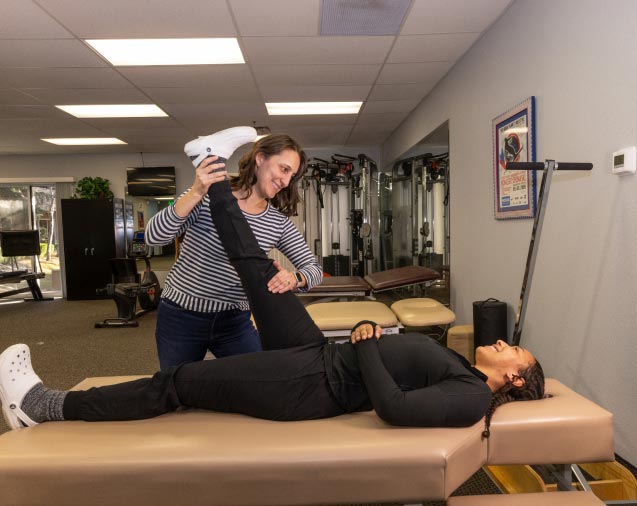 Our campus features comfortable waiting areas, private examination rooms, and state of the art equipment. The Physical Therapy center is directly adjacent to the SRSI offices, providing easy access and close communication between doctors, physical therapists and athletic trainers.

SRSI's location in the Quail Medical Center allows patients to receive a full range of medical services, all within close proximity. Laboratory and pharmaceutical services are included.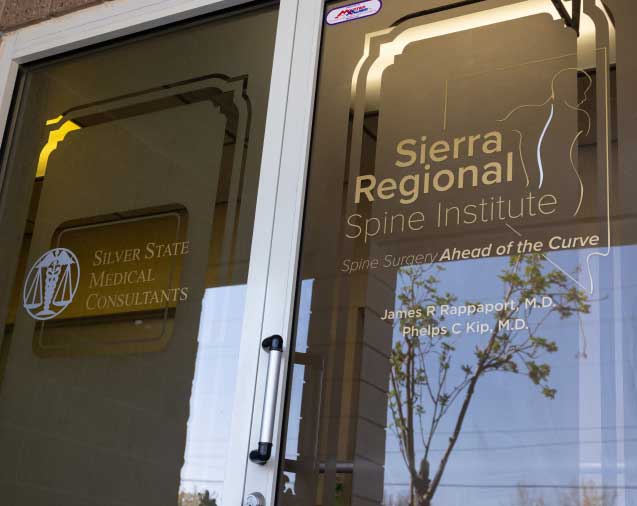 Broadest reach of any spine center in Nevada
Hospitals we are affiliated with: